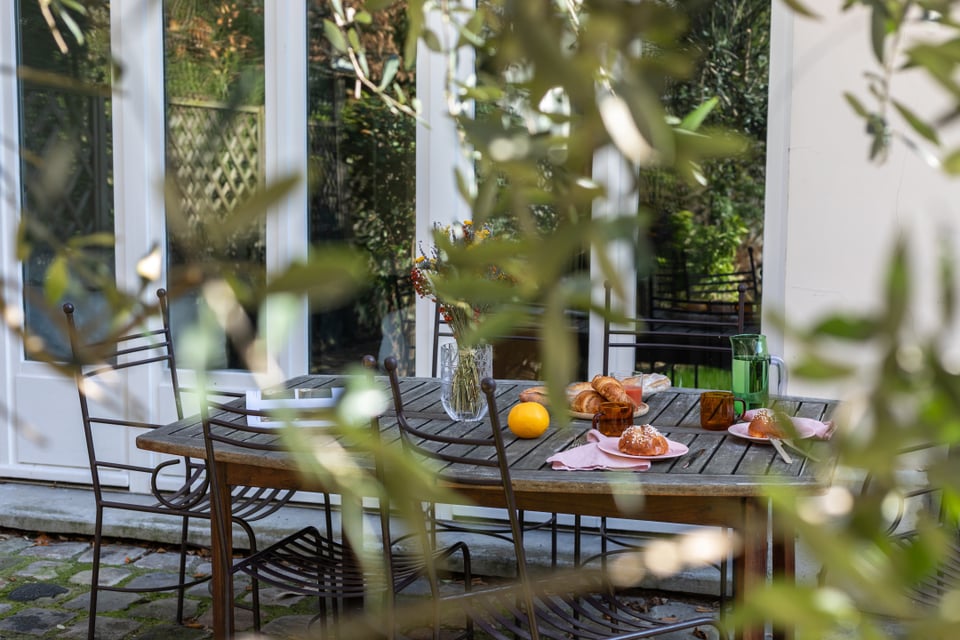 When you think of home, you often think of a place to unwind, relax, share meals, and spend time with your close circle. Coronavirus, and its associated lockdowns, have forced us to see our homes in a new light, becoming not only our place to unwind, but our gym, our office, and our favourite cafe. In-person contact with our friends and loved ones has become limited, and while Zoom and Facetime are great connectors, they leave most of us wanting more. As such, this time has been especially difficult for those of us living alone and/or far from loved ones.
Conversations, especially during the heavily restricted phases of lockdown, often revolved around symptoms, communicability, and how one can keep a distance from other people to stay safe. As time passed, and we all 'stayed alone together', the very isolation that was keeping us healthy led to feelings of loneliness, especially for those under very strict lockdowns. This impact was felt heavily; a survey in the UK found a 28% increase in self-reported loneliness in younger generations since the lockdown began.

Connectivity is Key
Whether introverted or extroverted, as people, we are primed to connect with each other; so much so that one's social connectedness affects lifespan more than factors like inactivity or obesity. People with high social connectedness live longer, and report better mental and physical health over their lifetimes. As a co-living company, we believe that even in these times where social interaction looks a bit different, the connectedness it provides has become even more valuable.
A Peek Into Co-Living During Lockdown
If you have been living alone and wishing you were in a co-living home or if you're curious what it is like to live in a co-living home during this season of uncertainty, we spoke with one of our members, Angelina, living with LifeX in Paris, to hear how she and her household have been living through the lockdowns together.
Angelina works in Sales within the luxury hotel industry, her job typically involves lots of travelling, events, and many other things that are paused at the moment. She has found herself with more time on her hands, and as a person who normally has a heavy workload, this has been a time for reflection, creativity, and bonding with her housemates in similar situations.
Angelina, who has previously been living alone for a few years, said, "I chose LifeX mainly because I was on a tight timeline moving for my new job and it was the most convenient option, now I'm so glad I made this decision because I can't imagine this experience [of the lockdown] if I was living alone."
Before the lockdown began, they already had a close bond as a household, sharing meals together, and spending time together when it fit their busy schedules. Their house neigbours another LifeX apartment, which proved to be a great setup for them as the two houses bonded closely during this period. As luck would have it, the night before the lockdown began, they had a joint house party, which kicked their relationship off and set the tone at the perfect time.
As the lockdown began, so did the start of some great bonds and memories that won't soon be forgotten. They were aligned on basic house rules such as following government regulations, no guests, etc. From that point on, it was all about supporting each other and making the most of this difficult circumstance!
For entertainment, it sounds as though there was never a dull moment. Thanks to inspired and organized housemates, as well as everyone having a clear schedule, they celebrated many occasions. Having not one but two traditional easter meals (Christian and Orthodox), a 'fancy dress' dining experience, tropical themed birthday party, and even a Christmas in June complete with secret santa, because, why not?
From a practical standpoint they created an in-home gym area (complete with a schedule so you could be sure to get a workout in), a co-working area so that those who continued working could have a social work space, and even a bar area where they debriefed at the end of many long days.
Since confinement has ended, they are enjoying their freedom but their connection remains, "We consider ourselves friends, not just housemates, since the lockdown has ended and we still enjoy spending time together and going out with our outside friends too" said Angelina as she described the process of blending their personal friendships with their live-in friends.
We Get By With a Little Help From Our Friends
It goes without saying that when you live with others during lockdown there are important conversations to be had surrounding safety, and how you will look out for each other's health as a household. Once ground rules are established, you can enjoy having some built in friends, who can fill the roles of 'coworkers' and 'cafe companions' when needed. Most importantly you have companionship, uninfringed by poor signal or tech issues. As we all continue on this challenging journey, there's no doubt it's better with company!
---

If you're looking for tips for working from home, and fun activities to do from home in your free time - check out our Ultimate Work From Home Guide.